CULTURAL & Historical TOUR 05 DAYS / 04 NIGHTS
Sri Lanka with its nearly 3000 years of history holds some of the world's ancient cities and sites. Seven World Heritage Sites in Sri Lanka declared and listed by UNESCO including the sacred city of Anuradhapura, the ancient city of Polonnaruwa, the ancient city of Sigiriya, the Golden Temple of Dambulla, the royal city of Kandy, etc. Sri Lanka is one of Asia's richest treasure troves of both natural and man-made wonders. Remnants of these once glorious cities, their palaces, temples, monasteries, hospitals, and theaters intricately carved and modeled out of stone lay abandoned amidst the soaring mountains.
These 5 days in Sri Lanka tour itinerary offer multiple travel experience to your holidaying bucket; this special tour that takes you to 4 world heritage sites with national park safari. starting from Kandy visit the Temple of the Sacred Tooth Relic with the royal palace complex, Sigiriya rock climbing & inquiring about ancient irrigation system in Sigiriya fortress, then witnessing cave complex in Dambulla, experiencing ancient Sri Lanka in Polonnaruwa and Anuradhapura by watching ancient ruins, culture and ancient lifestyle, Book these 5 days in Sri Lanka tour package now, to enjoy your holidays in Sri Lanka!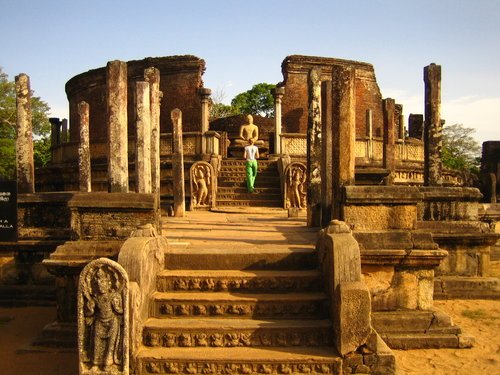 Locations

Kandy, Dambulla, Anuradhapura, Sigiriya, Polonnaruwa

Duration

05 Days / 04 Nights

Activities

Rock hiking, Site visit, Safari

Transport

Air conditioned car / van
        Tour itinerary and inclusions
When you arrive at the Bandaranaike International Airport, our tour guide will be there to receive you. Departure day you can overnight stay at Negambo or leaving for Kandy.
The very first morning, the tour will start from the Temple of the Sacred Tooth Relic. And also you can visit Kandy lake, Kandy viewpoint, Bahirawakanda temple, Royal Botanical Gardens and then enjoy a cultural dance show at 5.00 p.m.
We always try to make you see more places without any inconvenience for you. But if you want to visit more places around Kandy you can stay an additional day. You can get information about destinations around Kandy from our Kandy day tour page.
The next morning, you will depart for Polonnaruwa an ancient capital and UNESCO Heritage Site. It is full of iconic buildings and remnants of a people from a bygone era that flourished under the rule of their kings and queens; temples, palaces, lakes, and monasteries.
On the evening of day 02, you will be taken to Minneriya safari near to Polonnaruwa. You will be staying for one night in Anuradapura
The next morning, visit the Mihintale Buddhist Temple and sacred city of Anuradapura, an ancient capital, and a UNESCO Heritage Site. Here you can explore several historic ruins, stupas, dagobas and more.
On the evening of day 03, you will be taken to AUKANA to see the highest Buddhist statue in the standing posture, carved out of a rock considered to be a masterpiece of ancient sculptors. Dinner and overnight stay – DAMBULLA
The next morning, you will visit the UNESCO Heritage Site Sigiriya Rock Fortress, the palace of the 5th century famous for the world-renowned frescoes of the Sigiriya "Maidens of the Clouds". This is an exciting activity where you can explore beautiful paintings and engraved frescoes inside the rock. At the top, you will see remnants of the fortress, and of course a stunning view of the area around you.
On the evening of day 04, you will be taken to visit the Pidurangala cave temple and climb the top of the rock. At the top, you can see a magnificent view of Sigiriya Rock. Overnight stay Dambulla.
The next morning, you will take to visit Dambulla Rock Temple, a UNESCO Site and the most impressive of Sri Lanka's cave temples. It consists of five caves with painted walls and ceilings.
End of the visit Dambulla cave temple you will transfer to the airport. but you can explore Colombo if you have time before your flight or simply depart to the airport and relax there.
This tour is now complete and lets you know additional details please contact us. And also if you would like to book this package or make a customized itinerary, Just get in touch with us and let us know what you need. We will assist you always.
INCLUDED
Transport with air conditioned car / van.
Tour guide service at the UNESCO sites.
Driver (English/ Italian) languages.
Nonalcoholic Beverages. (water ,tea, coca cola, fruit juice etc)
NOT INCLUDED
Supplementary activities. (like riding on elephants/ safari)
All Entrance fee tickets to the places of visits.
All beverages consumed at hotels.
Lunch.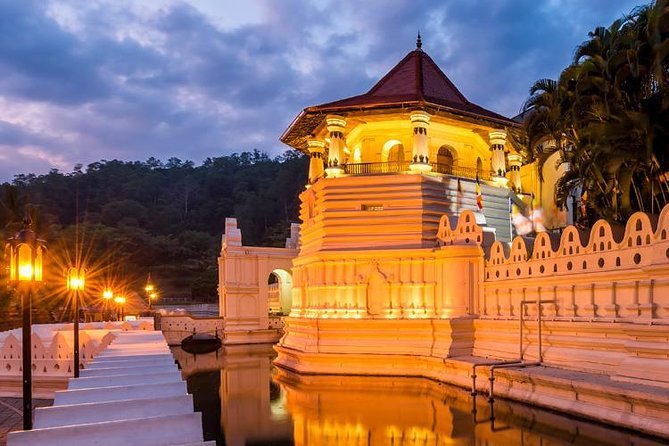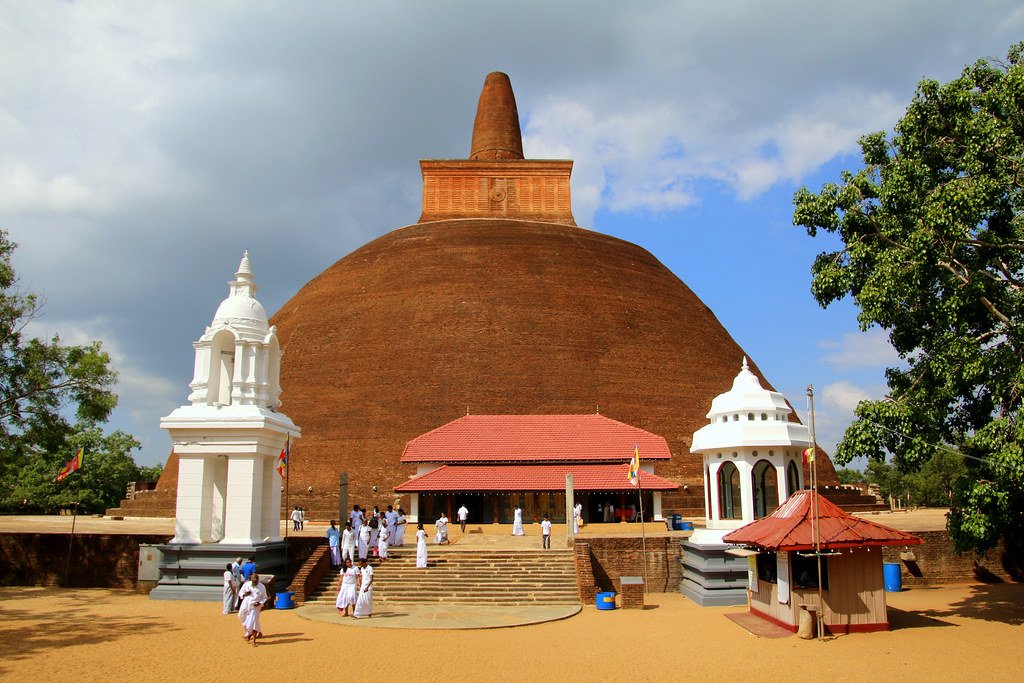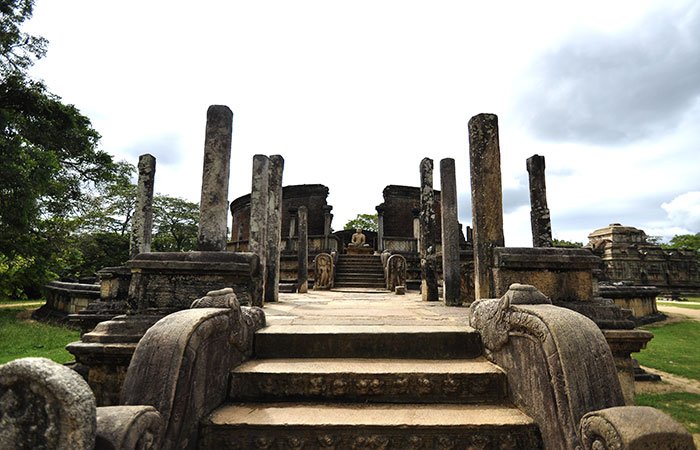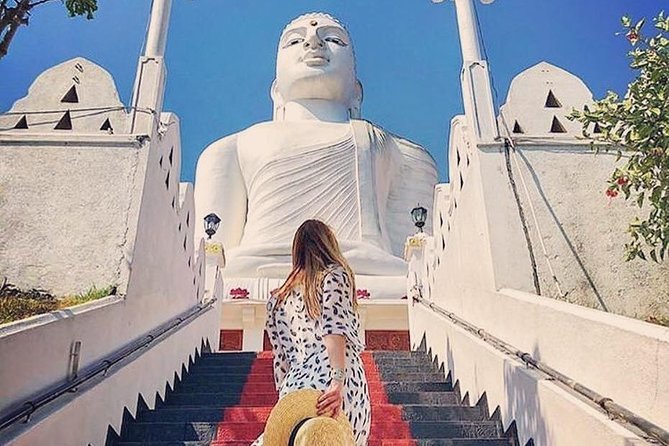 NOTE :
Please make your inquiry about prices using the contact us page. We may duly answer and provide you our best quotation.Category of hotels and the tour program can be modified to suit your specific needs.Please refer to the map of Sri Lanka on Info Sri Lanka page for understanding the travel plan better.